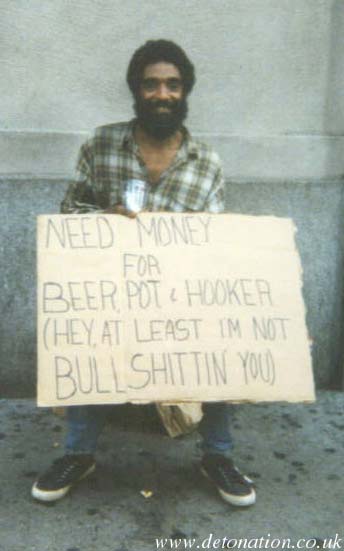 Please let it be noted that I have nothing against Revolution COO Brian

Bilello

, his organization, or

MLS

. Now having dispensed with the disclaimer I would like to make the following statement:
I'm calling bullshit on Mr.

Bilello's

statement in The Boston Globe that no single-game tickets will be sold for the New England stop on the "Bucks for Becks"

(TM)

North American Tour '07, and that they will ticket sales to only 30,000.
You can read the whole story
here
, but remember kids that just because someone wrote it on the

Internet

doesn't mean it's true. Does anyone really believe that this club (or any

MLS

club for that matter) is in a position to turn down a payday this big? Are we expected to believe that once

they've

sold 30K tickets, that they won't sell another 10K if there is the demand? And for what...just to prove a point?
A major upside of the

Beckham

signing is now

MLS

finally has a team that can draw the type of crowds that usually only show up for high-profile friendlies; you get the big crowd (and subsequent financial windfall) of a Barcelona match but without having to pay the other team to
come to town. I understand that they are trying to create a demand and that this is all part of the marketing strategy, but as a fan & consumer this type of thing comes

across

as not being fan-friendly and hurts both ways. If I'm forced to buy 4 tickets just to see one game, I'm going to be less than happy; if I want to see your product and you have the room but just choose not to make it available to me, I'm not going to be happy.
I can't see how this is the best strategy to get people coming back. They should savor the 30K that show up this year...I doubt a large part of them will return next year.